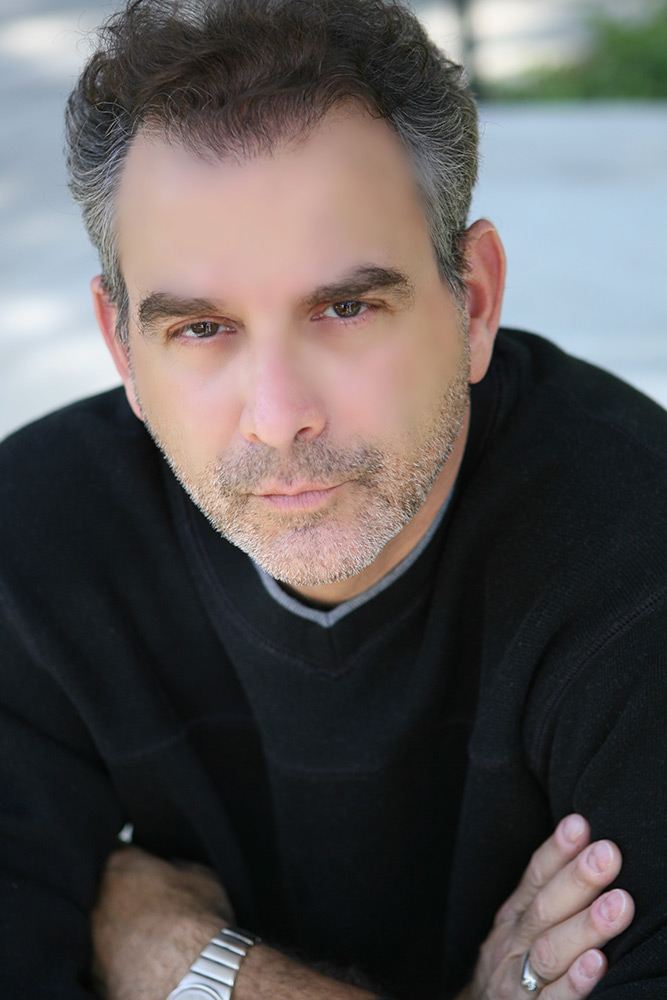 Sandy was inspired at a young age by his father, legendary comedian Buddy Hackett, to enter the world of comedy. Buddy was a powerful teacher and role model; an avid reader who studied diligently, re-examining his comedy techniques. He taught his son by example. The younger Hackett soon learned that an evening with Buddy Hackett was an evening of comedy and entertainment at its best (Buddy passed away on June 30, 2003). This was the foundation from which Hackett began his development, growth and versatility as a comedian, writer, producer, and entertainer.
At age 11, Hackett accompanied his father for a scheduled appearance on "Rowan and Martin's Laugh-In." It was there that he caught the eye of the show's producers and made his first professional television debut.
Hackett graduated with a degree in Hotel Administration from UNLV. He also served as UNLV's Director of Entertainment. At the Sahara Hotel & Casino in Las Vegas, he created and produced "Sandy Hackett's Talent Showcase." He also hosted and produced the show at Sahara Reno, Sahara Tahoe and the Mint and Dunes Hotels & Casinos. During this time, Hackett introduced over ten thousand acts, including many first-time appearances in Las Vegas by Andrew "Dice" Clay, Howie Mandel, Gary Mule Deer, The Unknown Comic, Tony D'Andrea, Jenny Jones, George Wallace and many others.
For the next 40 years he led his people through the desert in search of the Promised Land, stopping at comedy clubs to learn his craft and entertain the masses. His father came to see him one night and asked that he come share the stage with him. It was a dream come true for the younger Hackett. He accepted and then got to travel and learn from the master of comedy for the next 10 years as his opening act, road manager, stage manager, navigator and best friend.
Throughout the 1990's, Hackett successfully ran his own comedy club in Laughlin, Nevada. He also worked as an agent, manager, event planner and buyer of talent. He became the Entertainment Director for Sun City Summerlin, booking talent for 400+ shows in two years at the Starbright Theater, turning a venue that was losing money into a profitable operation in 3 months.
When HBO announced it was going to do a movie about the Rat Pack, longtime family friend, Joey Bishop, called Hackett and said, "Sandy, I think you'd be perfect to play me!" Hackett replied, "Uncle Joey, that's great! Who do I call? What do I do?" Bishop said, "I don't know! Nobody called me!"
The idea of playing Bishop struck a chord with Sandy. Bishop (one of Buddy's best friends and a man Sandy grew up with) was someone Sandy had long admired. He decided to pen his own show, recreating Bishop and his famous buddies, Frank Sinatra, Dean Martin and Sammy Davis, Jr. and thus, "Sandy Hackett's Rat Pack Show" was born… and so was the baby Moses… but that's another story for another time.
Hackett, in partnership with his wife, singer| songwriter | producer | director, Lisa Dawn Miller (daughter of legendary songwriter, Ron Miller), created and developed  "Sandy Hackett's Rat Pack Show." Currently in its 11th year, the show is the most successful, original live theatrical musical production of its kind. It has toured nationwide to critical acclaim and has earned thousands of fans from around the globe. The Atlanta Cultural Arts Review writes, "How could you not really dig this one? Buddy Hackett's son, Sandy, has brought the Rat Pack back to life with his wife, Lisa Dawn Miller, who is the daughter of songwriter Ron Miller and it is a sterling tribute to their energy and creativity as well as to the talents of the original members of that Rat Pack." Broadway World writes, "Sandy Hackett magnificently and brilliantly portrays the late comedian Joey Bishop. His antics on and off stage keep the audience rolling in the aisles." When asked what he thought of Sandy's portrayal of him, Joey Bishop replied, "Honestly, I wish I had been that good!"
In 2014, Hackett and Miller created and developed "My Buddy," a live theatrical production about the life of Buddy Hackett, starring Sandy.  While the show is comedic, it focuses on the deep bond Buddy shared with his only son. Directed by Miller, the production opened to wonderful reviews and standing ovations at the Kravis Center for the Performing Arts and is now on tour throughout the U.S.
Accepting the prestigious Disney Legends Award on behalf of his father, Roy Disney said of Sandy, "The apple doesn't fall far from the tree."
Sandy and Lisa live in Los Angeles and are the very proud parents of Oliver, a sophomore at New York University Tisch School of the Arts and Ashleigh, a middle schooler, also a student of the performing arts.